Climate Etc.
by Judith Curry
Subtitle: our failure to live in harmony with nature.
View original post 2,078 more words
Once again, wildfires are not caused by climate change…
Science Matters
People who struggle with anxiety are known to have moments of "hair on fire." IOW, letting your fears take over is like setting your own hair on fire. Currently the media, pandering as always to primal fear instincts, is declaring that the US West is on fire, and it is our fault. Let's see what we can do to help them get a grip.
First the media hysteria.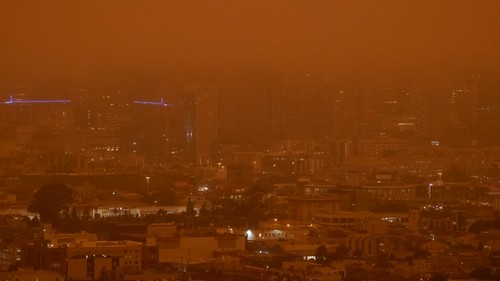 BAY AREA ON SEPTEMBER 9, 2020. IMAGE: BAY AREA AIR QUALITY
The Headlines are Screaming!
Why wildfire smoke can turn the sky orange and damage your lungs Vox18:31
A 2006 Heat Wave Was a Wake-Up Call. Why Didn't L.A. Pay Attention? Curbed18:25
Wildfires and weather extremes: It's not coincidence, it's climate change CBS News18:20
Trillions up in smoke: The staggering economic cost of climate change inaction The New Daily18:09
'Zombie Fires' May Have Sparked Record High Carbon Emissions in the Arctic Smithsonian…
View original post 2,344 more words